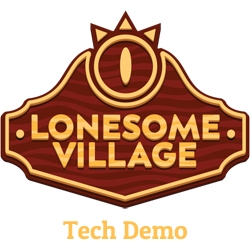 Lonesome Village - Tech Demo
Minor changes and coming soon on Kickstarter!
---
Lonesome Village Tech Demo v0.7.2

Hi! This new version includes bug fixes and improvements for Tech Demo!
Player can enter and exit from Puzzle with doors
Fix on Magic Glass
Improved collisions on walls
And more!
We also want to share that we will be running a Kickstarter campaign later this year to help with the game development for the game!
Join here to get notified when the campaign goes live :)
Greetings!
Steve
Files
LV_Web5.2.zip
Play in browser
Jun 24, 2020
Get Lonesome Village - Tech Demo